Flash – hvis fulde stambogsnavn er Lowlands Blacksmiths Flash – er født i Holland. Begge forældre hyrder.
Planen er at Flash skal træne flyball med Steen, lydighed og agility med mig.
Hun har stor energi og forsøger allerede at hoppe op på sofaen. Hun har et rigtig fint hundesprog.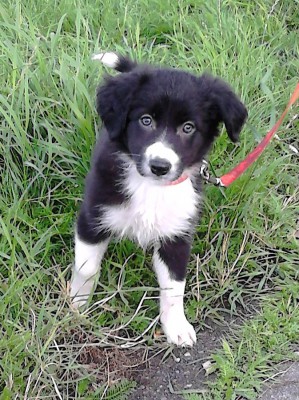 Pil og Flash


Flash – whose full pedigree name is Lowlands Blacksmith's Flash – was born in Holland. Both parents shepherds.
The plan is that Flash should train flyball with Steen, obedience and agility with me.
She has a lot of energy and already tries to jump on the couch. She has a very nice dog language. Thank you to Kennel Lowlands Blacksmith for buying her.